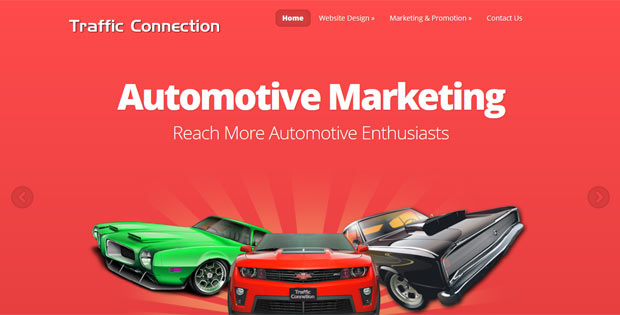 Project: TrafficConnection.com
What: The website owner wants to redesign the outdated website and highlight his full-fledge online marketing services. The owner wants the new site to be full-screen and responsive.
Why: The previous version of the website was purposed more as company profile than an operational website where clients can browse the services and inquire for them. The new version highlights Traffic Connection's services.
How: We chose Nimble WordPress Theme from ElegantThemes as it's offering a framework which can answer the owner's requests really well. We customize everything from the homepage to the individual page design and layout. Not only the aesthetic redesign, we also customize the page structures for SEO.