We Know What Works
Let us help you get results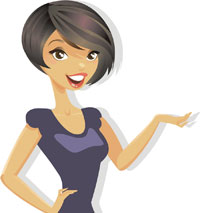 Welcome to Chalcedony Design. What we offer you is pretty simple: Our experience.
We are scouring the Net long enough to understand that not all designs are created equal.
What is your design's purpose? Online, you would want to showcase your products and services well; You would want to present yourself or your business well; You would want to win customers; You would want to make money online.
Bottom line: You want your website design to deliver.
Fancy and flashy websites are not necessarily deliver more and better than those with simple and effective design. In fact, we learn from our experience that simple-designed websites often perform better than those with sophisticated design. All in all, we would like to find the right balance between aesthetically-pleasing design and productive design.
Our aim is to offer you website and graphic design that works - Something that gives you the best value for your money. It's pointless paying thousands of dollar for something that won't give you considerable return on your investment.
And yes, we also understand bootstrapping well, as we are web business investors ourselves; We want the best for less - Well, who doesn't?
With that being said, instead of developing something from scratch, we will help you choose the ready-made templates available on the web, customize them to your needs, and make them one of a kind.
Testimonial
"I contracted Ivan for a custom theme and am very happy with the attention to detail, the overall design is amazing. He had it all done within 24 hours...great value, great customer service. If you don't hire him, your competition will and you'll be left in the dust...

Great job Ivan, I highly appreciate your work."

- Felix A, Catering Miami