Looking for a new graphic design job, or hoping to advance your career? You probably already have a great deal of training behind you. However, it can never hurt to brush up on your skills, particularly if you haven't switched roles in a while. It never hurts to challenge yourself with a little study, either.
The internet gives us all the necessary tools to brush up our knowlege, and free courses can be surprisingly helpful. Here are five we have enjoyed.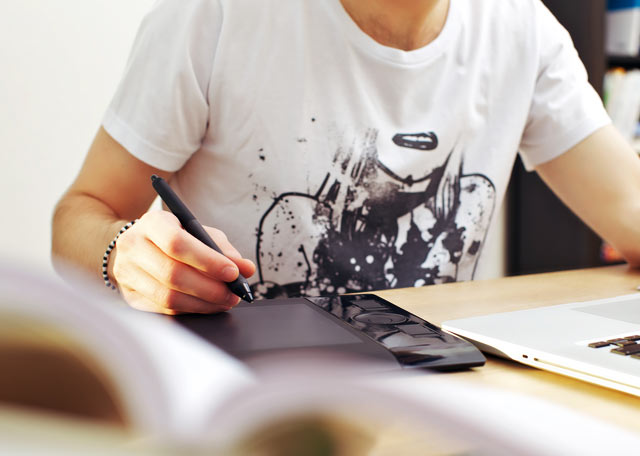 1. Photolesa.com – Graphic Design for Everyone
Lesa Snider is a well known author in the graphic design industry. She has written several books and is a long time member of the Photoshop World Dream Team of instructors. Lesa also offers a free online course; you can enrol for the January slot of Graphic Design for Everyone now.
Lesa's course will last for three days and teach you the four secrets to great graphic design. The course includes discussions on typography and colour theory and will be useful no matter the software you use. It's only free for the three day session in January, after which you will be required to pay for the videos, so sign up whilst it's on offer.
2. Alison.com – Graphic Design – Visual and Graphic Design
Alison.com is a free online resource for people who want to further their education. The Graphic Design – Visual and Graphic Design course is a great way to learn more about the subject or blow a few cobwebs away. It is well suited to students interested in computer aided design (CAD) but anyone with an interest in graphic design will enjoy it.
The course covers a wide range of topics, from line, shape and form to texture, principles and hierarchy.
3. Udemy.com – Real World Graphic Design: Adobe Photoshop and Illustrator
Adobe Photoshop and Illustrator are both powerful tools for graphic designers, and knowledge of both is a prerequisite of most design jobs. If you are interested in getting to grips with either, this course is a great place to start.
The course is taught by Rob Cubbon, a 20 year veteran of graphic design and marketing. The course is designed to solve 'real world problems' that graphic designers face in their day to day work. It provides practical demonstrations of Photoshop and Illustrator and shows what you can achieve with practice.
4. About.com – Graphic Design Basics
About.com is a useful website with information on hundreds of different topics. The site offers a range of free courses, and the Graphic Design Basics course provides a useful introduction to graphic design and desktop publishing.
You can choose different paths through the course and get a range of different classes and tutorials. Each gives you access to different videos to help you get the information you need.
5. PSD.tutsplus.com – Teach Yourself Graphic Design
This course is great for people who like to learn off their own back. It provides a course outline for you to follow and points you in the right direction to get the resources you need to learn more about graphic design.
Get Started Today
All of the courses mentioned in this article are free and open to everyone. With so much valuable knowledge at your fingertips, you should find it easy to revisit your favourite topics and glean some new skills. You never know: you may pick up a key skill that'll prove vital in your graphic design career./p>
About the Author: Sam Wright is a freelance journalist working with Brand Republic.